Assalammualaikum!

Cheshire Oaks is a designer outlet shopping village located in Ellesmere Port in well, in Cheshire.
I have always heard of the place, ever since I was in third year (which was my first year in the UK) but I have never been there. I longed to go there during Boxing Day but public transportations don't work on Boxing Day, I don't drive and there was no one that can drive me there :( I even thought of getting a cab to go there last year but I can't imagine how expensive it is going to be *gasp*

So on Monday Kiew and I had itchy hands and minds, we want to go shopping.
Even if we do not actually buy anything, we would like to go shopping.
So she started to ask around how to get to Cheshire Oaks and soon enough, Ling Wei and Akmal agreed to join us :D



The Journey


We all agreed to go out of the house at 9am to catch either the 9.30am or 9.47 train to Liverpool and take either bus / train to Ellesmere Port. The 9.30am train was a direct train to Liverpool while the 9.47 train requires us to change at Wigan. So we run and run and rush to catch the 9.30 train and we arrived there on time, 9.28am. We wanted to buy the tickets but to our horror, we can't use our Railcard discount for trains before 10am! Grrrr~~ I knew abt this but somehow it slipped my mind - dush.

So we can't take the 9.30 train and needless to say, even the 9.47am train.

We sat down at the coffee shop, trying to think and brainstorm. Do we really want to pay more to get there earlier?
We can definitely catch the 9.47 train now, but it cost £12! Trains after 10am will cost only £8.50. That's £3.50 extra!
The next train is 9.58am haish. We can't take that as well.
And the next one is....10.30am! A direct train to Liverpool is every one hour so yeah, 9.30 - 10.30 - 11.30 and so on.
So we waited at the train station for 1 hour.

10.30 on the train to Liverpool - Akmal and I had our breakfast while we were waiting/brainstorming in the rail station so we were still full but Kiew had hers before we set off from home i.e. 8am. So she started to get hungry. Ling Wei? She's on diet so she didn't even have breakfast.

We reached Liverpool an hour later and after asking many counters, we have decided to go to Ellesmere Port by train and buy a PLUS bus ticket (u can only buy PLUS bus ticket if you buy a rail ticket at the same time) and get a bus to Cheshire Oaks from the rail station.

We took the 11.50am train to Ellesmere Port and to our horror again, there were sooo many stops before we reach Ellesmere Port. The journey to Ellesmere Port takes almost an hour so by the time we reached Ellesmere Port it was already 12.30pm and Kiew has been grumbling "hungry hungry hungry hungry hungry" ever since we stepped down at Liverpool.

12.30pm - Reached Ellesmere Port. That's 3 hours after we left the house! We could have reached London by Virgin Train in this amount of time. Anyway, we walked out of the station, to find Ellesmere Port Railway Station a very very secluded place. We did not know where to go. After about 300m of walking, we saw a bus stop and there were 2 aunties already waiting there - we saw her in the train just now. The bus stop funnily, didn't have any timetable or anything that says "I am a functioning bus stop"
The aunties did not know either, we talked for a while - telling each other how confused and how clueless we are now. One of them asked some passerby but none know if this bus stop works. What?? Haih.

After about 10 mins of waiting, I started googling how to reach Cheshire Oaks and found a timetable for a bus no 36 that departs Ellesmere Port Rail Station at 12.45pm for Cheshire Oaks. It was already 12.42pm at that time, the bus should be coming in a few minutes. The problem is, we have no idea if we were waiting at the correct place. After 5 minutes, a bus came but it was not 36. He pulled over and shouted to us from his driver seat "Buses do not stop hereeee! You need to walk back and you will find another bus stopppp~ Thereee thereee~~" pointing his finger at the rail station.

Haih, I knew it! We have waited at the wrong place. Now we must have missed the 1245 bus!
So we walked back and found a

super small, insignificant

bus stop, symbolised by only one poor post. There is a timetable on that post, we completely missed it! And of course, it says 1245 - 1315 - 1345 on it. The 36 bus serves this place every 30minutes. It was already 1250pm at that time, we were really hoping the 1245 bus got delayed, but it didn't. So we had to wait till 1315 and Kiew was already super hungry, Ling Wei too and among them they shared one small packet of biscuit, I was really in need of toilet and there was no toilet in the station. Things were just not right.

Then at last, the 1315 bus no 36 came and it accepts our PLUS bus ticket, we were so worried it doesn't.



The Lunch


When we finally arrived Cheshire Oaks, we were hungry but were mesmerised by the number of shops there, there were Clarks', SuperDry Store, NEXT Clearance and Paperchase too! We got excited, and forgot about our tough journey here.

We rushed to Wagamama and had our lunch~
This was the only time we had time for pictures - there rest were just walking around the village.


Ling Wei and Kiew
Akmal and me
Prawn Raisukaree £11.75
Firecrackers Prawn £10.75


Since the meats are not halal, Akmal and I can only eat seafood based food - prawns!



The Shopping!



Oh well, not much I can say here.
We were very excited to walk around the village after our lunch and soon enough, we went separate ways.
The Clarks' Outlet were huge and has many shoes. Too bad I do not have the budget to buy more shoes, I have enough shoes already.
But the outlet do not have the normal shoes that we see in high street stores - I think they sell outdated shoes, hence the low prices. To compare, a pair of flats in a high street store will cost about £36.99 but here most of them are £29.99. And there a lot more designs available. If I have the money, I might have bought a few pairs from here.
But I think it'll better if I buy a good flats from Bata back home - a good one will cost me about RM70, which is hurm....£15?

And most of the stores do not have many things to choose from - the Superdry Store, according to Kiew has very outdated clothes. She likes going into SuperDry Stores so she knows what are there in the market.

I didn't even go into shops like Burberry or Ralph Lauren or Calvin Klein. I do not feel like buying anything from there. Too expensive!

To even finish strolling through the shopping village took us a few hours and we headed back home at 7.15pm. God.. so late!
We had dinner in Liverpool and reached Preston at 2300. Huarrghhh... So tired~

The catch of the day: Akmal got himself two polo shirts, Ling Wei bought a Skechers shoes, I bought some chocolate to nibble nibble and Kiew got herself some doughnuts.

We concluded that the visit was worth it, but not worth to come again.
The store I loved the most is Clark's but since I am not planning to buy many shoes....


'til then!

-Because life is a test-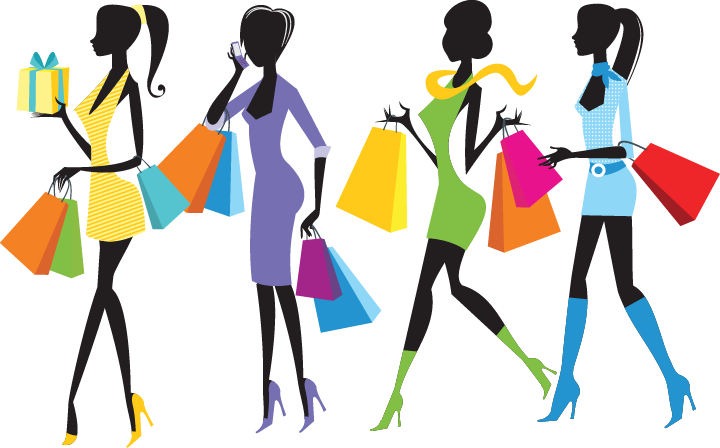 -AkMaR-
http://nur-akmar.blogspot.com